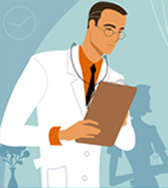 We provide Contract Management and Enrollment solutions to payers.
We also provide customized solutions like application development, Provider Quality of Care portals, Integration with claims systems, clearing houses, and credentialing systems.

We provide customized solutions for providers like application development, patient-physician portals, Online Physician Consultation modules, Claims submission, Integration with EMR, PPMS, Patient Accounting System, ePrescription devices, and other disparate systems.
ObjectOrb provides software solutions that are aimed at maximizing your returns via healthcare information xchange. Our healthcare focus and product strategies revolve around making healthcare information available at a click of a button.

We also provide offshore development services. Many customers have taken advantage of our proven offshore development model, successfully executing large, full life-cycle projects. We have a strong track record of working with early-stage, and small-medium companies. Our services engagements have been in the areas of content acquisiton and managment, healthcare, financial services, real-estate, member management, media, and performance management.
© 2008 ObjectOrb Technologies Pvt. Ltd.
ALL RIGHTS RESERVED